HOA Management Platform:
Manage Your Community with Ease
Are you a small, medium-sized, or large HOA board in New Jersey that wants to streamline operations, automate documents, and increase transparency in your community?
AR Management Company helps HOA boards of all sizes improve transparency in their HOA operations and manage their board documents, accounting & financials, and activities—all in one place. With Neighborhood Connections, our patented and user-friendly HOA management platform, all this is possible and more.
We work with board members to set up their own personalized Community Portal to keep track of day-to-day operations and provide ongoing support to homeowners. Each Community Portal comes with member portals for homeowners. This allows homeowners to pay and submit their fees online, efficiently communicate with board members, and stay updated on the latest news and activities.
Why Partner with AR Management Company?
HOA boards that partner with AR Management Company will help establish business continuity throughout their HOA and bring their community closer together. They'll experience various benefits, including:
Organized Board Documents
With unique login credentials, board members and homeowners are granted permission to access documents that are specific to them.
Board members can instantly view and access board documents in a secure and encrypted environment, including bylaws, governing documents, resolutions, budgets, financial statements, approved projects, and invoices. They can also address confidential, proprietary information for the benefit of the community and its members.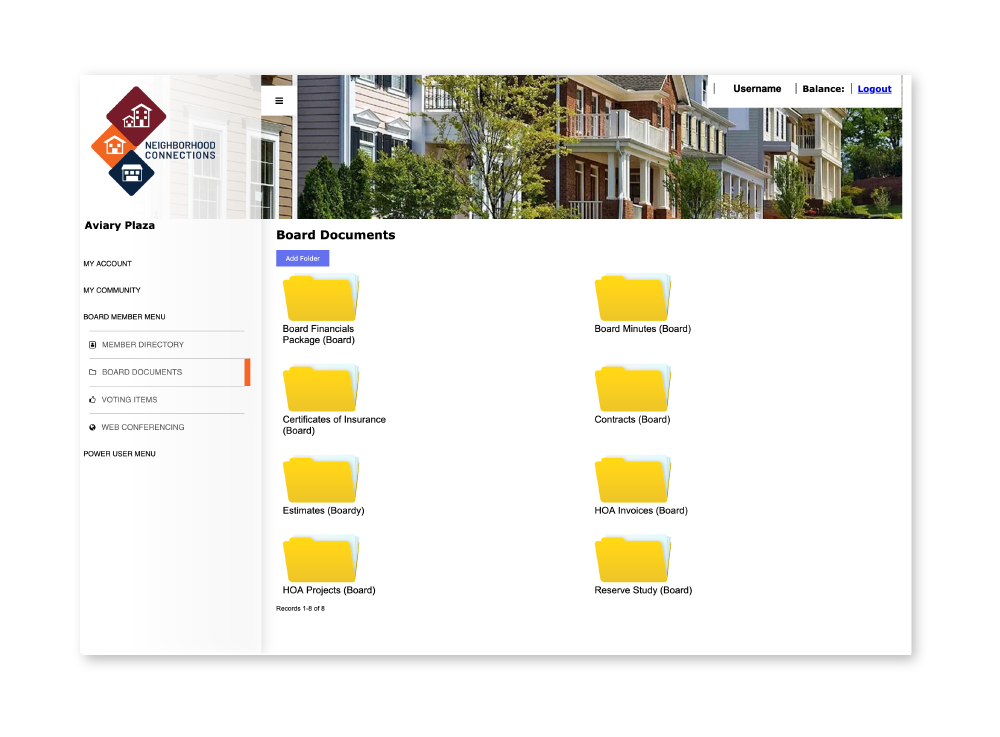 Announcements & Calendar Updates
HOA boards that keep homeowners up-to-date on the latest news and happenings help bring their community closer together.
Neighborhood Connections allows board members to publish announcements to the "My Community" bulletin board, such as scheduled repairs, hazards, snow removal, emergency action items, board meetings, recreational hours, community activities, and social events.
Email and MMS/SMS Notifications
Communication is vital between HOA boards and homeowners. Board members and other users can quickly and easily send various updates through Neighborhood Connections to the entire community or specific homeowners/groups with email and/or text communications.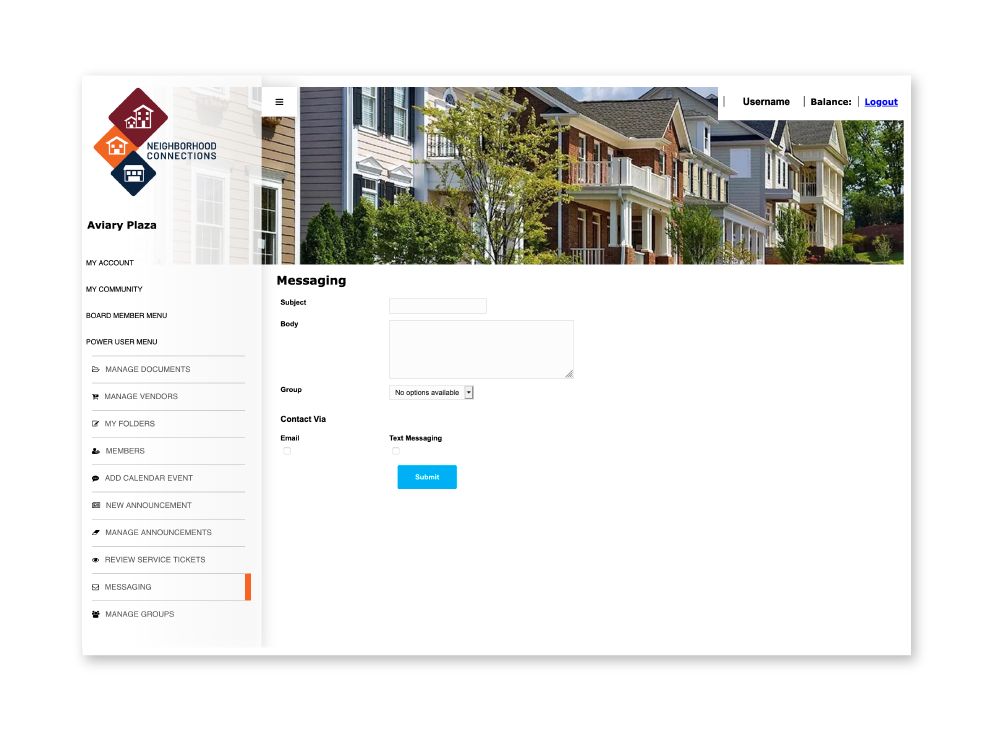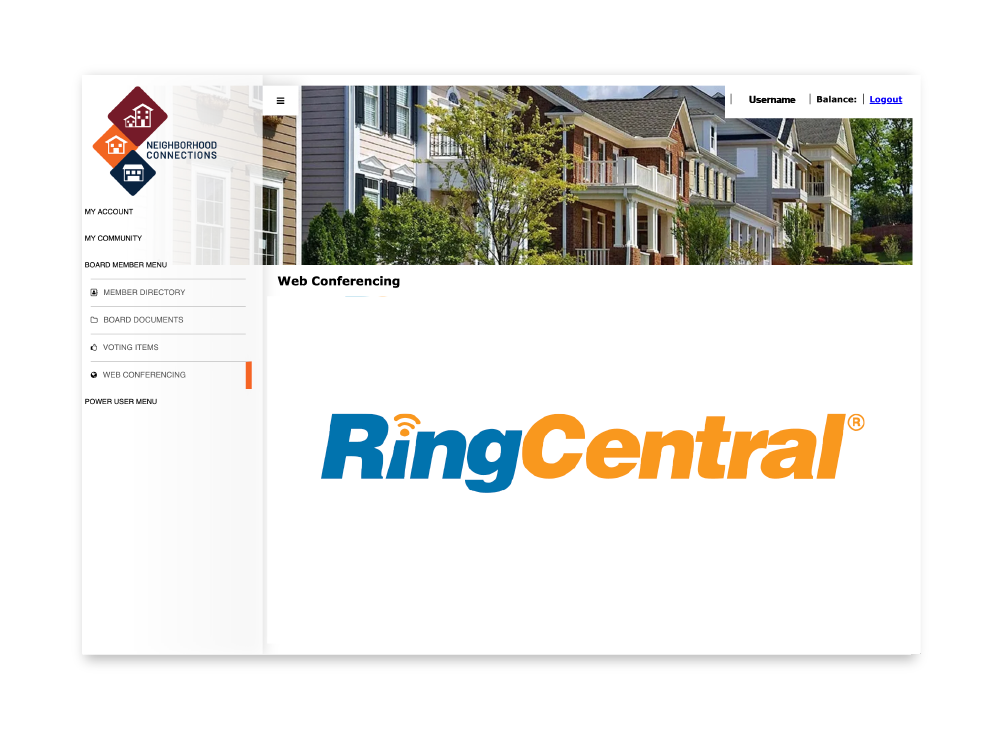 Web Conferencing
Meeting face-to-face with board members and homeowners is made easy with Neighborhood Connections.
The HOA management platform allows members to hold virtual meetings in real-time with high-quality audio and video transmission with no latency.
Connect With AR Management To Schedule A Consultation And Request A Free Demo Of Neighborhood Connections.
Hours of Operation
Monday-Friday
9:00 a.m. – 5:00 p.m.
Email Address
[email protected]
Mount Arlington Office
Phone: 973-398-6609
Physical & Mailing Address
200 Valley Road, Suite 108, Mount Arlington, NJ 07856
Morristown Office
Phone: 973-605-2775
Physical Address
47 Headley Road, Morristown, NJ 07960
BETTER COMMUNITY LIVING STARTS HERE