YOUR PROPERTY. OUR PRIORITY.
AR Management Company is a full-service property management company with offices in Mount Arlington and Morristown, New Jersey. We assist in administration, management, and operation of community associations throughout Northern New Jersey, helping to ensure residents live the comfortable lifestyle they expect, while protecting their investments through property value appreciation.
FREQUENTLY ASKED QUESTIONS
Learn about some of our most frequently asked questions
A management company is contracted by the Board of Trustees to provide such services as: Collection of assessments, supervision of subcontractors, obtaining bids for subcontracted services, providing financial statements and collection reports, as well as a general clearing house for problem solving, communications with homeowners and the Board of Trustees, and to serve in an advisory capacity. The management company reports directly to the Board and all decisions are made by a majority vote of the Board of Trustees.
It is a non-profit corporation registered with the State and managed by a duly elected Board of Trustees. Its purpose is to maintain all common areas and to govern the community in accordance with the provision of the legal documents: CC&R's, Bylaws, and Articles of Incorporation. The governing legal documents for the association may be viewed online within the Documents page of a community's website or on this site under the individual communities found on the Our Communities page. The corporation is financially supported by all members of the homeowner's association. Membership is both automatic and mandatory.
The Covenants, Conditions and Restrictions (CC&R's) are the governing legal documents that set up the guidelines for the operation of the planned community as a non-profit corporation. The CC&R's were recorded by the County recorder's office of the County in which the property is located and are included in the title to your property. Failure to abide by the CC&R's may result in a fine to a homeowner by the Association. The governing legal documents for the association may be viewed online within the Documents page of a community's website or on this site under the individual communities found on the Our Communities page.
Bylaws are the guidelines for the operation of the non-profit corporation. The Bylaws define the duties of the various offices of the Board of Directors (Trustees), the terms of the Directors (Trustees), the membership's voting rights, required meetings and notices of meetings, and the principal office of the Association, as well as other specific items that are necessary to run the Association as a business. The Bylaws for the association may be viewed online within the Documents page of a community's website or on this site under the individual communities found on the Our Communities page.
The Homeowner's Association is a corporation and therefore a governing body is required to oversee its business. The Board of Directors (Trustees) is elected by the homeowners, or as otherwise specified in the bylaws. The limitation and restrictions of the powers of the Board of Directors (Trustees) is outlined in the Association governing documents.
Most associations have developed Rules and Regulations as provided for in the CC&R's and adopted by the Board of Trustees. Rules are established to provide direction to the homeowners for common courtesies with regard to parking, vehicles, pets and pool use hours, etc. In addition, your Association will adopt Architectural Guidelines with procedures for submitting requests to make exterior changes to your home. Such changes may include patio covers, decks, landscaping, exterior color changes, or extensive interior changes and additions. These rules and guidelines are set up to maintain the aesthetic value and integrity of the community on behalf of all owners, and hopefully protect the market value of your investment as well. Violations of these rules may result in action by the Board of Trustees and a fine. In addition, if you proceed with an exterior improvement or change, without written approval of the Board of Trustees, or appropriate committee, as applicable, you will be required to remove or correct the alteration and/or be fined for the violation.
OUR BLOG
Check out our blog section to read up on the latest news and information pertaining to the world of property management.
Your HOA Project Vendor Selection
6 Signs To Watch For In Vendor Selection The Board of Trustees of a homeowner's associations (HOAs) is ultimately tasked with making sure the association's needs, community buildings, and common areas are properly maintained. Oftentimes, associations must hire vendors to perform projects and tasks that require specific knowledge or skills. Vendor selection is not always […]
5 Ways Pet-Friendly Properties Can Attract and Keep More Members
Discover 5 ways pet-friendly communities can help attract and keep more members! By incorporating community dog runs, pet events, dog spas, and more, you can help to build long-lasting connections within your HOA. Feel free to get in touch with us to learn more!
Your HOA Reserve Study
What Is An HOA Reserve Study And Does Your HOA Need One? Believe it or not, managing a homeowner's association (HOA) sometimes requires the same techniques that individuals utilize to manage their own homes, especially when it comes to financial management. Most households have a checking and saving's account, used to pay the bills and […]
OUR TEAM
Our team has many years of property management experience with financial, legal, project management, and public relations expertise. We have established a team approach to management that provides the highest quality service to our clients with continuity that is unsurpassed.
We welcome the opportunity to serve you.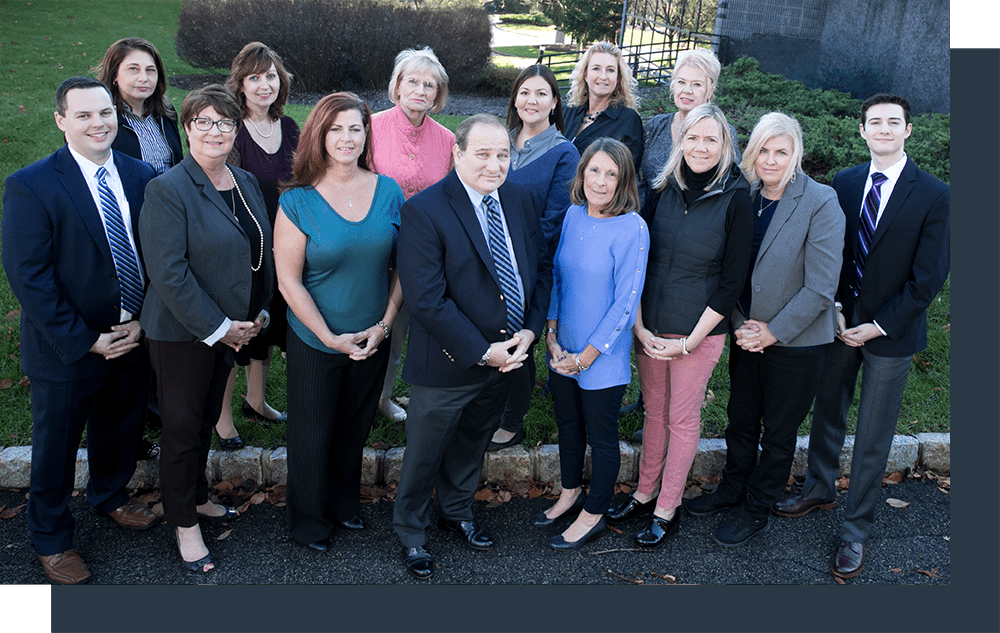 As a homeowner for 10 years, and a Board member for 7 years, I have worked closely with A&R Management. Karen's team has always been responsive, professional and friendly. Their experience has helped to guide our next 10-year plan. Our on-site manager is particularly remarkable. Laurie has been able to react to emergency and non-emergency situations with incredible knowledge and empathy. As a Board of Trustees, our initiatives and direction are made easier by working with such knowledgeable professionals.
Clifford Birnbaum
Board Member, Sparta, NJ

AR Management Company has helped our building through most challenging of times. From collections to general maintenance of the building, Joe has been hands-on to coordinate whatever is needed in order to get the job done. Their management experience and skill continue to help our homeowners association in addressing the constant upkeep that is required for the property."
Kenny Polak
Hackensack, NJ

I'd like to thank you and your company for the outstanding work you do managing our community. Your competent handing of issues and problems makes the Board of Trustees work much easier. The experience and expertise consistently displayed by you and your staff has created a friendly, thoughtful atmosphere that is felt and shared by all who live here. Thanks again and keep up the great work!
David Zavracky
Board Member, Mt. Arlington, NJ

AR Management Company has been nothing short of a life saver for our condominium association. Alliance's deep commitment, expertise and professionalism have been the driving force towards not only the solvency but the continued value of our properties. Alliance is a tireless advocate for the property and its care and well being, always staying more than one step ahead in our needs and concerns.
Carmen Artis and John Hammel
Morristown, NJ

A & R Management is consistently responsive to the needs of our community; helping prioritize projects and secure reliable vendors, while always ensuring that we are within budget.
Jill Harding
Board Member, Hackettstown, NJ

Our homeowner association has been working with Alliance Property Management for 15 years. We are extremely pleased. The service is reliable, consistent, and exceptional. Their property management skills and experience has proven to be invaluable to us in our property in Morristown. Alliance always goes above and beyond to help homeowners in the community and resident needs always come first. The bottom line is that Alliance always treats our property like it was their own.
Pat Geary
Board President, Morristown, NJ

It feels as though we are Alliance's only client. They promptly answer our telephone calls and emails. If a task can be accomplished quickly, it is done immediately. When a task requires time, Alliance keeps plugging away until it's finished. It is wonderful to have someone with whom you don't have to follow up constantly to get the job done. Alliance also brings skills in accounting, construction, negotiation, condo law, transition management, collections, repairs and many other issues facing a condo association.
Stephanie Kashkin
President, Passaic, NJ
Making Your Community
Feel Like Home
View Our Featured Articles
Hours of Operation
Monday-Friday
9:30 a.m. – 4:00 p.m.
Email Address
service@armanagementco.com
Mount Arlington Office
Phone: 973-398-6609
Physical & Mailing Address
200 Valley Road, Suite 207, Mount Arlington, NJ 07856
Morristown Office
Phone: 973-605-2775
Mailing Address
PO Box 2207, Morristown, NJ 07962

Physical Address
47 Headley Road, Morristown, NJ 07960
Better Community Living Starts Here